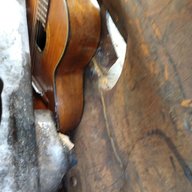 Joined

Aug 9, 2011
Messages

160
Age

32
Location
I've got a lot of problems with aa, but I'd like to make it work for me, just because anywhere you go there are meetings, and sometimes you just gotta yell at a roomful of strangers who understand the terror.

I tried therapy, which I think ended up doing more harm than good. Especially considering i was literally out flying a sign to pay this motherfucker to gaslight me every week.

SMARTrecovery was by far the best thing for me. I found a really good group (theyre not all good) that became my weekly lifelinem people there said that that meeting helped them deal with the bullshit of aa meetings, like theyd do aa all week then come to smart on sunday.

I did a few refuge recovery meetings, which were not as good but it was cool to be working some step-like shit, which were less bullshitty than aa. Also, meditation at every meeting really kicks the shit out of me.

But now that I'm travelling again its hard to find stuff like that to go to, although i keep in touch somewhat with my Philly sober community. I feel like I've handicapped myself by not learning how to work aa. (Every time i hear that preamble my fucking blood boils)

How have yall managed to make aa work for you on the road? Or are there resources that have worked better for you?