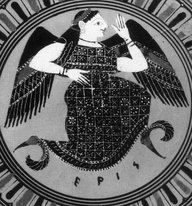 Joined

Mar 10, 2016
Messages

184
Location
Figured I'd list out all my shit for y'all.


French Army Alpine Pack

Snugpak Navigator Sleeping Bag
Camo Tarp
SOL Emergency Bivy
Thermarest Z-Lite

3x synthetic underwear
fleece-lined leggings
walmart polyester leggings
1 pair of pantyhose
1 pair of fishnets
3 pairs athletic socks
3 pairs thick wool socks
2x sports bra

Microfleece thermal shirt
Synthetic T-shirt
Band shirt
Light fleece jacket
Booty shorts

Walls Insulated Bibs
Carhartt Jacket
Shemagh
Insulated Beanie
Cheap knit gloves

Rain Jacket
Rain Pants

Small ziploc covered in duct tape
Head Lamp
Extra batteries
$1 walmart headphones
Leather work gloves
Sewing Kit (floss, needles)
Gorilla glue
Gorilla Tape
Leatherman Wingman
Mora Robust
First aid kit
50ft (+random bits) of cordage

Survival kit (firestarters, waterproof matches, paracord, striker, fishhooks)
16oz stainless steel cup
Plastic spoon
P-38

TP
Baby Wipes
face stuff
makeup

Gallon ziploc covered in duct tape
CCG
Book
Compact road atlas
pencil
pen
big sharpie
notebook

Food stash (tuna packets, granola bars, tea)
Ocean Spray jug covered in duct tape


I think that's about it. If you think I'm missing something or have extra shit, let me know.
Last edited: