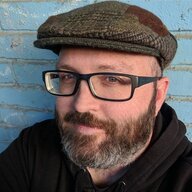 Semi-retired traveler
Staff member
Admin
Joined

Aug 4, 2006
Messages

10,287
Location
Website
It occurred to me
in this thread
that giving everyone the ability to view content that has been removed by moderators might be useful in giving context to both why a person was banned and why that content was removed in the first place.
So, all members can now view 'soft' deleted content (i.e. content removed by moderators) if they wish. The deleted content is collapsed/hidden by default in order to keep these posts from derailing thread topics, but clicking the 'show' button will reveal the content of that post if you'd like to view it:
Now, as the admin of StP I occasionally have to 'hard' delete content (mostly spam) and when I do this (only admins can 'hard' delete content) the post/thread in question is permanently removed from the database so it can not be viewed by anyone (even me, since it's permanently deleted). Just an FYI, it's part of the job of running a message board, and honestly, anything i delete is generally for a reason (it's very boring, uninteresting, or irrelevant to this site -- i.e. spam).
Anyways, again this should add some more transparency to moderator/admin actions, but also not get in the way of people having important discussions that don't want to be distracted by these kinds of posts.
I can't think of much of a reason why this would be a bad idea, but if i missed something, please let me know!