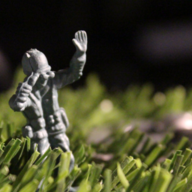 Joined

Dec 21, 2015
Messages

65
Location
Website
Stoaked to have my first post, I've been lurking here for a bit now and I'm happy y'all exist.

I seem to have found myself in a pretty ideal situation.

My friend's uncle who I am close with lives in upstate New York. He has an RV built on a 1994 ford e-350 van with 30,000 miles on it. Hardly been used, gets driven ~once every 3 months because he wants to make sure it still works. I checked it out, no rust, looks to be in good condition. He hasn't gotten around to using it ever and would sell it for 1000 dollars to me as it's just sitting on his property and has since made a "successful" woodworking business which takes up all his time so he has no intention of using it seriously now.

Here's the problems. The car has no title, but it definitely does not have an active leinholder.
I am close with this guy so it's definitely not one of those "give me your money and then I'm going to leave town with $1,000" kind of situations.

I want to live out of this thing. Redo the inside, live rent free.

I have land to put the RV on ~400 miles from upstate in western Massachusetts. Part of me wants to try and drive it that distance, unregistered, without a title, leave in on the land and live out of it while I get all the bureaucratic things figured out. Also the guy offered to let me pay him once the RV safe in western Massachusetts and all figured out bureaucratically. So really my only risk is the cops. What kind of trouble would it mean for me if I got pulled over then? am I better off not even considering driving an unregistered untitled vehicle? is there some easy way to get a title that I don't know of, seems vaguely complicated.