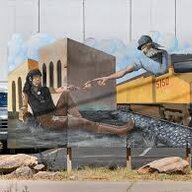 Mastering the Art of Houselessness
Staff member
Moderator
Joined

Dec 12, 2014
Messages

2,033
Age

31
Hometown
Website
don't get butthurt when people don't share their tobacco and booze that THEY worked to get. It's not that hard. Bum up and be responsible for yourself.
Bahahaha! I'm going to tell that to the next crustie that talks shit to me because I won't give them money while passing by their spange spot with full travel gear on.
"Bum up, fucker!"
Hahaha!!! I hope you don't mine me stealing that one.