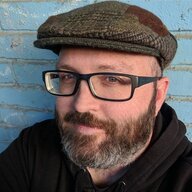 Semi-retired traveler
Staff member
Admin
Joined

Aug 4, 2006
Messages

9,268
Hometown
Website
Hey folks, I'm writing a brief section for my book about facing some of the fears people have before they go traveling for the first time. I'm curious, for those of you that haven't traveled before, what are your biggest fears? For those that have traveled, what were your biggest fears and how did you conquer them?

lastly, does anyone have any advice for people that are traveling for the first time and are afraid to do it (for whatever reason)?

I could definitely use the kick-start for this section of the book, so thanks in advance!