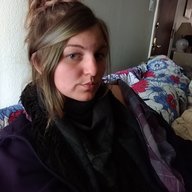 Joined

Jun 21, 2016
Messages

104
Age

25
Hometown
I
believe
this was a factory for either railroad or train parts? I may be wrong, but that's what I was told. This area is in downtown Nashville and seems to be in the process of being reclaimed. There are
some
areas of the factory grounds that are currently in use as art studio spaces, and I believe another building on the grounds is being reclaimed for lofts.. Not sure- just looked that way!
I'm inserting the pictures in the order I took them! First one being....
This is the outside, side wall of the building you're about to see the inside of, with the photo below being the front-face wall.
This isn't the entranceway unless you plan on digging through mounds of debris to the main room. Just a creepy little doorway into a small area just big enough to get bored and search onward.
To the right of the creepy little doorway is one that leads into this room:
Now if you pay attention you'll see in the first (inside) picture a beam leaning out of sight... Below is the rest of the view of said beam.
I just really liked this little angel hanging outside.. I'm assuming one of the art kids from the nearby studios put it here.
@kriminalmisfit
killin' it.
An onlooking building..
You can see here the full outside of the previous building.
When you go through that doorway you see the stairs posted next..
Which lead to the room where the following were taken:
Above are the stairs you saw before... and below is an awesome staircase we highly suggest not walking on... It appears a tree grew through and around the stairs before being cut away.
KM testing his luck... as you can see, the top of the first flight doesn't connect. The landing he was standing on was also shaky... I mean, the whole thing was shaky so I guess that's not a big surprise.
Hope y'all enjoy the pictures! My apologies for not having a better narrative!
ONE MORE - Myself killin' it.
Thanks for viewin'!