All felt calm and quiet as we pulled into the empty parking lot behind the racetrack. We gathered supplies, and slowly made our way to the shore, if it could be called that. Clouds blanketed the entire sky, but the light pollution from this megatropolis made up for the lack of reflected starlight.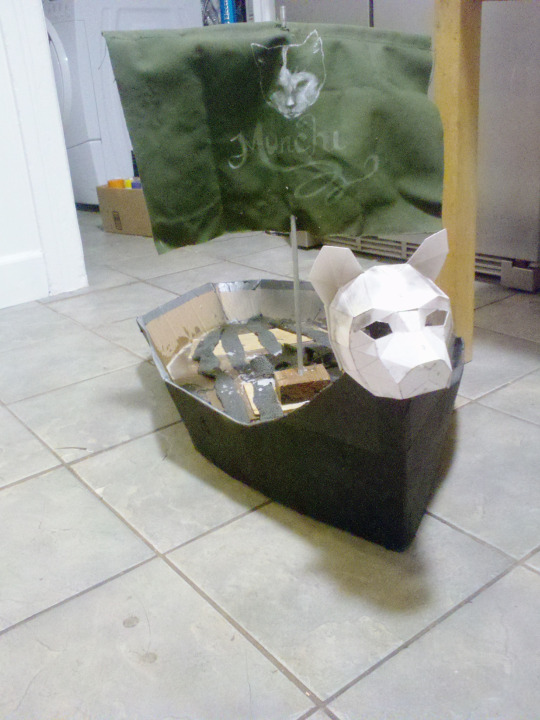 Picking our way across rocks, scrub-like shrubs stunted by the unremitting wash of salt-laden air, and decades old concrete from this special place's previous iteration as a dump. We used lights sparingly, knowing that we would soon attract enough attention our way.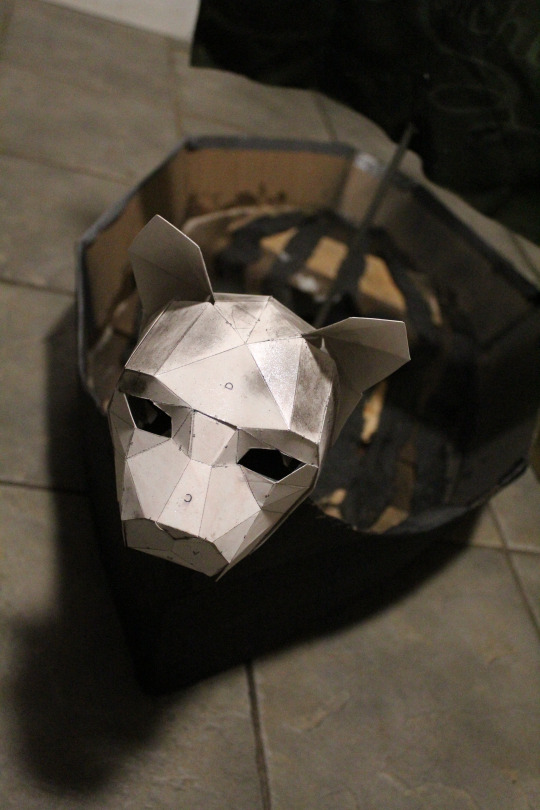 Eventually we made our way to a suitable spot at the edge of the rocks. A cold finger of wasted concrete pointing north and sloping into the bay. We set down our burden on the too-square rocks, bracing against the wind. I pulled out the bottle of whiskey procured on the way. I wet my whistle, matching the water welling in my eyes, and passed it along after my call of "marco?" was met with a chorus of "polo!"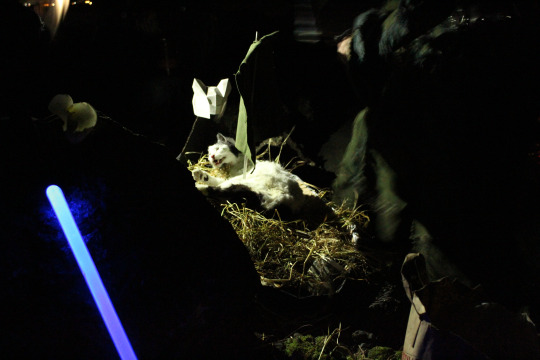 Soon, the time had come. I loaded and straw wood into the wooden, cardboard, and wax craft. And then the precious cargo. So very precious, and so very dead. My feline companion of almost 12 years, the little snuggly rescue moocat. Looking as if he was just normally comfortable sleeping, just like I found him 2 days before.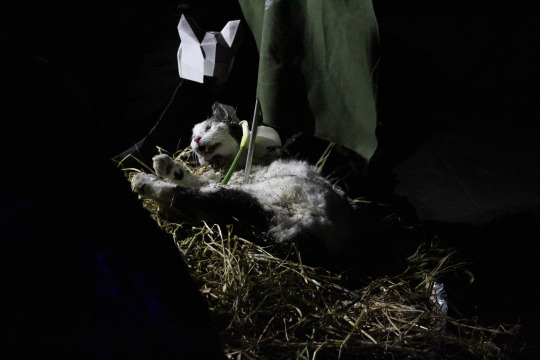 Sprinkling his most favorite treats around him, and we all took turns showering him with offerings of catnip he so loved, a flower, an amulet full of magical intent. And some lighter fluid.
Few words were said, and we lowered the tiny boat into the water. Immediately the sail filled, and the vessel started off. As quickly as I could, with vision blurred with tears and hands rendered clumsy with grief, I managed to light the roman candle. The boat practically exploded once i landed a shot, flames catching quickly as the craft continued to ride the wind and waves.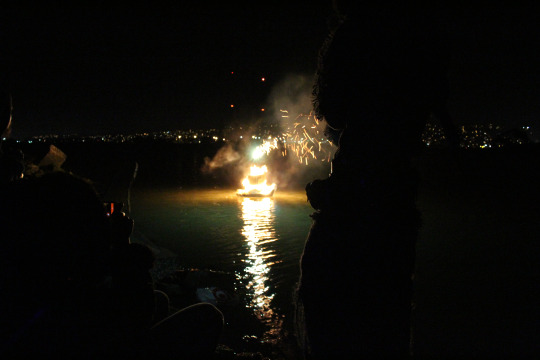 Out of my hands now I thought, as we silently watched my cat recede into the night, in a blaze of glory. minutes later, the fire seemed to subside slowly, and silently water overtook the craft that had been destined for this one short journey.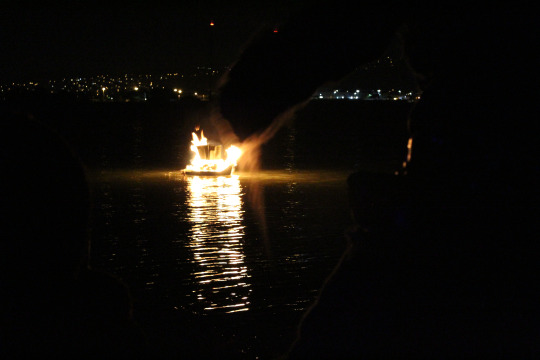 Only 2 spots of light left now, like two little glowing cat eyes, telling us we were being watched.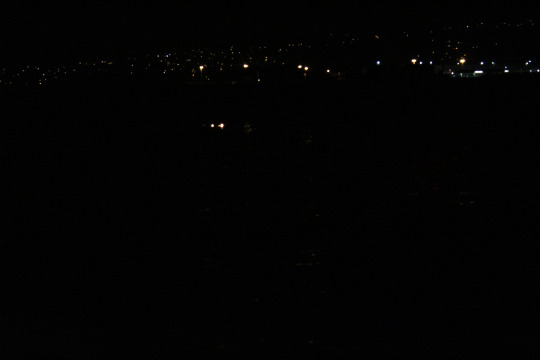 We had successfully sent the little guy into the next plane of his existence, feeling like he's once again on a new adventure, knowing he'll keep being great at taking care of himself. He will be missed dearly. RIP Munchi. 4/15/2004 - 3/27/2016