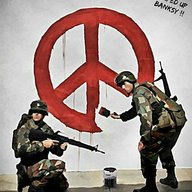 Joined

Aug 13, 2019
Messages

10
Hometown
Hi all, so I just found this place a few days ago, thought I would create an account.
I've been on the road for about 5 years, mostly hitchhiking, trains if I'm in a small group, I've had a van for the last 6 months or so that a buddy kicked down to me and I don't think I'll give it up anytime soon.
I've traveled with a few different rainbow kitchens, doing gatherings and free food stuff, along with a couple chapters of food-not-bombs. Lately I've been contacting various protest groups trying to get more involved, probably heading to Portland soon to do just that.
Anyway, it's cool to be here. I'll find various topics on here I can contribute to, but I'll be sure to keep it light, I know how sensitive some of you can be