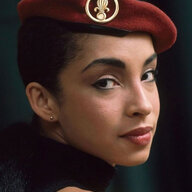 the girl who plans too much and acts too little
Joined

Nov 19, 2022
Messages

6
Reaction score

33
Location
Hello friends. This is my first post on this fourm so I hope it's in the right place. If it's not, I am very sorry orz

I would just like to seek advice from people who have done this before.

I am a 23 yr old woman. I'm almost finished with university. I have some money saved up (not much) but its enough to eat on, just not live on. My rent is insane. My family is abusive and shitty. So I want to book it out of town and finish university online while just...living. Like literally just living.

I have a tiny bit of homeless experience, but not much. It was just me contacting shelters and getting a bit of support. Other than that I've always, thank God, had a place to be for the most part. I would like to train hop maybe, though I've never even seen a train in real life. I also thought about hitch hiking but I'm a girl so it's a wee bit scary to me. I'd like to go to places that aren't the big cities and live more in tune with nature. But do to that I'd at least need to have my laptop and phone safe so I can complete school out there and get my degree. I thought about solar chargers and stuff, I could surely get this before leaving. Just dont know how reliable it is.

Dunno what I'm looking for really. How did you start? How do you ladies stay safe? What is one thing you wish you knew before starting this life?

Again, sincerest apologies to everyone if this is idiotic or in the wrong place. orz

I hope you are all safe and well.