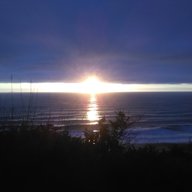 I'm a d-bag and got banned.
Banned
Joined

Oct 30, 2020
Messages

55
Reaction score

59
Age

62
Homebase
Website
Now, "punk crew" may he an oxymoron..
Old geezer (60) looking for folks (6 to 10 others) to help with / crew SV "Ameris"..
Various info below:
She was gifted to me in an incredible instant, hiafter looking for precisely Her for a number of years.
Her bones are good, but she needs a lot of skin & trim.
Nothing pretty, but core.
Makeup comes later, if at all ; )
May be willing to offer live-aboard and a stipend/wage after proof of service.
Animals are not non-negotiable, but they are a complication
Looking to finish by about the beginning of March or sooner. She really doesn't need very much, other than a bottom job & some deck work. Definitely Gulf/Atlantic sailable, perhaps deep ocean cruising, also (trans-Pacific).
Just obtained her, so these are the main existing links:
Sold sold sold sry to everyone that missed out. 😕 FREE....Our loss, your gain. Must be...
And:
Hey everyone, I want to create a space for a general discussion about my Cross 38 salvation... Or we hope. There will be daily videos, and daily inputs here. Enjoy Cheers, James
I'm busy working on her, so not a lot of time to post new stuff.
Like I said, possible live aboard & minor wage for proven crew member(S) before sailing, on day to day basis.
She's actually large enough to outfit 4 people for up to 6 months, minus water.
Anyways, there you go.
Any advice on the intro is welcome.
A