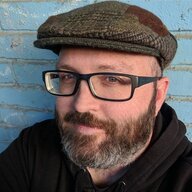 Semi-retired traveler
Staff member
Admin
Joined

Aug 4, 2006
Messages

10,223
Location
Website
When we started planning for the 2020 Jambo this year, I think a lot of us were pretty optimistic that the general infection rates would go down by the time the Jamboree came to be; unfortunately, due to our inept government and idiotic populace, Covid-19 infection rates are now rising instead of dropping as we had hoped. This was obviously because of the too-early reopening of several states and American's addiction to the death-cult of capitalism (where money/goods/haircuts are more important than people's lives), so here we are. Currently there's no telling when the infection rate is going to subside, so I am extremely disappointed to say that we have to cancel this year's gathering.
I created
this thread
with a voting poll to get the community's opinion, and most folks agreed that it would be at least somewhat irresponsible to gather a bunch of folks together given the circumstances and possibility of infecting others, especially given the risk of infecting others even if someone isn't showing any symptoms.
My apologies to everyone who was planning on attending, I know you're as disappointed as I am. I know a lot of you had made plans to come out and even spent money preparing for this (myself included), but obviously this virus thing is something way outside of our control.
I'm locking this thread and asking people to direct their energy towards discussion of when/where the next Jamboree will happen (probably sometime in 2021).
Hey folks, so due to the unfortunate cancellation of this year's jamboree, I'm starting this thread to give folks a place to discuss and plan the details of the next Jamboree, hopefully sometime in 2021. If you have any ideas for where/when and what you'd like to see happen at this next event...
squattheplanet.com
Last edited: