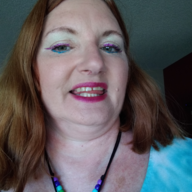 Burrito fund contributor
StP Supporter
Joined

May 27, 2019
Messages

73
Current Location
personally, i would like to propose a new location for the event. nothing at all against

@Cornelius Vango

or the slabs or anything else, but this will be my 10th year going to slab city, and frankly, I've been there, done that, and then did it 9 times more. So I'm a little burned out.

Doesn't mean we can't do something in the same region, but I for one would like to do something different this year.

One idea is that maybe we could organize a group adventure somewhere? like maybe to

Goat Canyon Trestle Trail Head

? Or Area 51? Or maybe do something in New Orleans? I'm just kinda spit balling here, but i'd really like to hear everyone's ideas.
Dang. We were planning on going to the slabs this winter. I was hoping to meet up with you all down there.