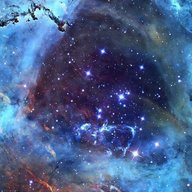 Joined

Dec 25, 2018
Messages

4
Reaction score

4
Homebase
Hey guys
this is my first time to post here...
i'm an international student from egypt, & this is my 1st year learning & exploring in america
while in the holidays now, i want to travel... i can't afford, of course, staying in hotels & all that stuff! right now, the nearest place to me to go to in this winter break is shawnee national forest, here in southern illinois... & going to it through mass transit is very cheap...
if i go there & stay for a couple of nights in the wild, which would be my first time, could you advise me about the following:
*1* is it better to get a night bag to sleep in the nights there in the forest, or a tent, or both?
*2* if i sleep in the night there with ex. a night bag, alone as a woman, would that be a danger for me? whether being attacked/raped by a man, or by a wild animal? or are such places safe? & generally speaking, is a woman on her own hiking & sleeping in a national forest dangerous for her safety, as she's walking & sleeping in the woods there?
*3* when the night comes, can i just choose any place & lodge myself (with the night bag or tent) to sleep in? or would a police officer or something comes & says it's illegal?
*4* at such national parks, are there stores where i could get cheep food & drink to survive or do i have to carry the amount of food & drink i'd need for all the days i'd stay there?
*5* what about drinking water?
*6* & (this is embarrassing
but i must ask!)... when i need to go to the toilet, do i have to just do it anywhere, or are there public toilets in national parks?
i'm sorry if my questions seem so naive! this is really my first time getting into this