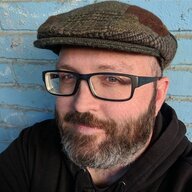 Nomadologist
Staff member
Admin
Joined

Aug 4, 2006
Messages

8,291
Likes

7,653
Current Location
Website
Free Places to Park/Camp
http://freecampsites.net/
http://www.boondocking.org/poi.html
http://www.freecampgrounds.com/
http://www.blm.gov/wo/st/en.html
Walmart Parking Lots
- You can camp at most if not all Walmart parking lots. Unfortunately, some walmarts have recinded this policy due to abuse (setting up permanent camps, littering, etc) so try not to blow it for the next van dweller.
Van Dwelling for beginners:
The following links are websites designed to get you started with advice and tactics for living and traveling in your vehicle.
http://www.cheaprvliving.com
- This website is one of my personal favorites. Tons of awesome info about how to live in your vehicle like a fucking
pimp
. There's also a lot of good information about finding (seasonal) jobs, and an interesting monetary breakdown of how to live on only a few hundred bucks a month.
How to Live in a Car, Van or RV
by Bob Wells - This book was written by the owner of the Cheap RV Living website. It will answer any question you could imagine about the van dwelling lifestyle and contains much more detailed information than I could include here. It's nearly 200 pages and is available as a Kindle ebook on Amazon for three dollars, so there's no reason you shouldn't pick it up if this lifestyle is something you're serious about.
Boondocking
- One of many boondocking websites available today, this one is pretty old school in it's design and doesn't function well on mobile devices. One handy option is the ability to list all entries in the database and to download them all in GPX or CSV format.
Free Campsites
- This website provides a searchable database of user-submitted camping spots all around the world. Locations are organized into pay, free, permit required, and 'research needed' categories. Users can submit their written review of each location as well. Highly recommended.
Vandog Traveller
- A simple photo essay blog by a vandweller who is traveling all around western Europe. Some really good advice on doing a custom van build, and the fact that it's based in Europe makes it a little more interesting than most of the US-centric blogs I usually come across on the internet.
From Van to Home
by Mike Hudson - The creator of the Van Dog Traveller website also has a really nice ebook for sale that is 276 pages and has over 300 full color photographs; so it's a worthwhile investment if you're interested in learning more about doing your own camper van conversion.
Technomadia - A long running website with a ton of articles about various aspects of
boondocking. Lots of information on RV living as well.
http://www.technomadia.com/boondocking/
Into the Mystery 13 - Just one of a plethora of van dwelling oriented YouTube channels
that have popped up in the past few years. This one takes the audience through the
conversion of a Ford Astro Van, has a weekly Q&A and includes a video blog of his travels.
Tons of useful info for those interested in becoming a van dweller, and there's always new
content every week.
https://www.youtube.com/channel/UCGu5fPDi4-KTNPI_3nVcnsQ
Finding Simon - Simon documents his travels in a Class B camper van on his YouTube
channel; it mostly acts as a video blog for his travels but does show off some epic
destinations and includes a few videos specific to his van setup.
https://www.youtube.com/channel/UCzOdwGHROHbeJgJgxl0XP8w
Skoolie: The School Bus Conversion Network - One of the best online resources for
converting school buses into RVs. The bulk of content is contained in their forums which
are quite active and are a perfect place to do research and ask any of your school bus related
questions.
http://www.skoolie.net
Select and Convert Your Bus Into a Motorhome on a Shoestring by Ben Rosander - A
very visual guide for those interested in converting a school bus into an RV. Lots of photos
and floor plans to inspire you for your own school bus conversion, including plans on how
to raise the roof or do other more extreme modifications.
http://amzn.to/2qoT1lt
Vandwelling Subreddit - This section of the Reddit social media site is an excellent place
to get inspiration for building the interior of your vehicle, getting advice on your next
vehicle, and ask questions about the vandwelling lifestyle.
http://reddit.com/r/vandwelling
http://www.boondockingguide.com/
saw the above advertised on a flyer in slab city. haven't had much chance to read it yet.
do you know of an interesting rubber tramping site? post your links in this thread!
Good idea! I've got some to add:
This guy has some good ideas.
http://www.stealthvandweller.com/
This guy went way way overboard on explaining his build from Cargo Van to Camper van but it's super thorough.
http://www.ford-trucks.com/forums/946972-converting-a-1999-ford-e-250-into-a-camper-van.html
Another Van Conversion site.
http://www.camperize.com/index.html
I'll add more later when I can
Here's a dump of the links I use to find places to sleep. I lived in my van for 8 months and never needed to camp illegally. I use mcdonalds, lowes, target, starbucks, etc. to get on the internet and check ahead and figure out where to sleep well before it's time for bed.
http://www.freecampsites.net/
- this is my main one. very useful. always try to find a real address or use the bit of directions that might be in the description. If you try to use the coordinates in google maps, you will get bullshit.
http://www.ultimatecampgrounds.com/uc/index.php
(this one is pretty good)
http://www.eugenecarsey.com/camp/default.htm
http://campgrounds.outsideonline.com/
http://campgrounds.findthebest.com/
I never have much luck with these ones, but they exist.
http://www.allstays.com/c/wal-mart-locations.htm
this is list of walmarts that uses reviews to tell you which ones allow overnighting and which ones don't. I always call ahead or ask inside, just for good measure.
http://www.casitaclub.com/forums/topic/14661-states-allowing-overnight-in-rest-ares/
this is a page of a casita camper trailer forum that discusses which states allow overnighting at rest areas and what rules may apply.
http://www.fs.fed.us/recreation/programs/ohv/ohv_maps.shtml
these are links to road maps of national forest service lands that may help you pick a "dispersed site" in a advance
National Forests and BLM lands typically allow dispersed camping (no water/electric/sites/nothing) for up to 14 days before you have to move. Also keep an eye out for COE (army corp of engineers) campsites which are sometimes free. If you are on the road and need a crash Walmart and Flying J truck stops are my go-to. They both usually allow it.
My friend magpie just started a series on his blog about living in his van:
http://birdsbeforethestorm.net/category/van-life/
if you want it first hand from a responsible crusty/punk/goth kid, check it out, it's worth reading.
i like the blog. hope they keep it up.
Here's California's park directory which allows a bunch of different ways to search for what you're looking for.
http://parks.ca.gov/parkindex/
I found this list of RV unfriendly towns that probably hasn't been updated in a while, but some might find useful:
http://www.gypsyjournal.net/Unfriendly.html
Also, this page has a ton of info on
Work Camping
:
http://hitekhomeless.net/workamping
I'll try to find a cashed version of the site later.
found this one recently, locates free air for your tires.
http://www.freeairpump.com/map/
Wikicamps is an app designed to list all the camping grounds and RV parkings. Started off in australia, it now has versions for New Zealand, USA and Canada!!
Here's the link for the USA one!!
usa.wikicamp.co
Here is a site I use to find free van camping sites in Europe: searchforsites.co.uk. Mostly UK, France and Spain.
I don't think the link to stealthvandweller.com works any more; it redirects several times and ends up at one of those "Your Mac might be infected with viruses! Clean it up NOW!" sites.
I visit reddit.com/r/vandwellers
Some good information and post. More of the alternative housing some times than traveling. But some good advice and sweet vans.
https://freecampsites.net/
Also check out:
All-stays
- list of stores and restaurants that allow boondocking. Forest Service, BLM, NP, County, state campgrounds.
Bureau of Land Management
interactive map to Recreation and Visitor Services;
Bureau of Land Management Long Term Visitors Area (BLM LTA)
has info and fees listed.
CampgroundTour
- Has many boondocking/dispersed sites.
Campendium
- Free sites rated - Nice Reviews
Casino Camper
list of casinos that allow overnight parking
PublicLands.org
- Wildlife Areas - Button shows BLM lands
Plus some good info about
Stealth Camping
12 "commandments" for parking stealthily when necessary
I recently came across this site - full of more information than I can list!
http://vandwellers.org/
Vandweller Forum
was started by a refugee from CRVL last year.
And I've been working on
a wiki for vandwellers and similar folk
where I collect good ideas I find on the net or lessons learned the hard way... It's fragemtary but getting fleshed out and corrected daily.
Avoid SoCal like the plague if you are sleeping in a van, including the Walmart's...
https://www.allstays.com/c/wal-mart-locations.htm
This part is of allstays provides user reviews of Walmarts. Primarily whether or not they allow overnight parking. If you aren't sure, these listings also have the location's phone number. Give it a call. They'll let you know for sure. I stay at Walmarts about once a week for about 2 years.
Last edited: