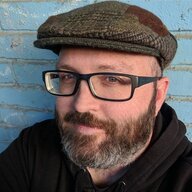 Nomadologist
Staff member
Admin
Joined

Aug 4, 2006
Messages

8,721
Current Location
Website
Useful books about sailing
Chapman Piloting and Seamanship
- The essential sailor's bible. Covers practically everything you need from a technical standpoint. If you have only one book, this is the one to have.
The Annapolis Book of Seamanship
- Similar to Chapman, a complete overview of sailing skills and invaluable advice.
Practical Seamanship
- By Steve & Linda Dashew. Extremely solid practical advice on a lot of aspects of sailing, anchoring, preparedness, and heavy weather.
The Arts of the Sailor: Knotting, Splicing and Ropework
- Knots are important to sailors. You need to know the right knot for the situation, and you need to be able to tie it quickly and get it right the first time. Splicing and ropework are very useful skills even in modern times.
Useful sailing websites
r/sailing
- A subreddit dedicated to sailing. A great source of advice and inspiration.
Latitude 38
- Northern California sailing magazine. The articles are available online, as well as a variety of stories and a list of resources specific to the area. Very handy whether or not you're in California.
Miss Rockaway Armada
- The website for a group of artists that built three barges to sail down the hudson river (double check location).
openseamap.org
Page Not Found | Office of Coast Survey - http://www.nauticalcharts.noaa.gov/mcd/learn_aboutcharts.html
OpenCPN = free chart software
NOAA = free charts for US
Active Captain = free Anchorages
http://navigatrix.net
Interesting movies & videos about sailing
Hold Fast
- A very DIY documentary about a group of boat punks that bought an old sailboat for 1,000 bucks and fixed it up to go sail to Haiti and back. Very inspiring and informative.
All is Lost (2013)
- After a collision with a shipping container at sea, a resourceful sailor finds himself, despite all efforts to the contrary, staring his mortality in the face. Starring Robert Redford and has some genuinely scary scenes that make for an interesting watch.
Edit resource button bottom
Last edited: