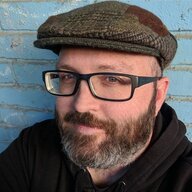 Nomadologist
Staff member
Admin
Joined

Aug 4, 2006
Messages

8,721
Current Location
Website
Welcome to StP's list of resources for animal assistance. If your furry friend needs help on or off the road, have a look at these resources to find the help you need. We could use your help in finding and posting resources here, so just hit that edit button below to add your own resources to this list.
Oakland, California
Get Help - Pets of the Homeless - http://www.petsofthehomeless.org/resources.html
http://www.neuterspay.org/
New York City, New York
Collide
- A ministry that provides assistance to homeless youth and travelers of the East Village/LES by offering food and medical care to their companion animals. We operate through Graffiti Community Ministries, located inside of Graffiti Church, applying our faith by sharing God's love in a practical way and affirming the worth of people and animals who call the streets home. At Collide, we recognize the critical role companion animals play in the overall well-being of their owners, as they offer emotional support, stability, and unconditional love. We believe all creatures are valuable, and for us, that means compassion extends from the end of the leash to the hand that holds it.
Philadelphia, PA
PDSCenter
is a clinical organization, which deals with various kind of psychological and emotional disabilities and prescribe emotional support animals to cure such disorders in an effective manner. This psychological medical center also provides service animal letters that serve as the only source of identity and legal protection under federal law. Having the ESA letter, you can take an emotional support animal everywhere you travel. This letter identifies the animals as service animals and grants special benefits for them.
Boston, Massachusetts
Merwin Memorial Free Clinic for Animals
Portland, Oregon
Portland Animal Welfare
Austin, Texas
Emancipet
Interesting or useful articles about pets and travel
An interesting article if you're curious about what it's like to train hop with a dog:
So You Want to Have a Trainhopping Dog | Squat the Planet - https://squattheplanet.com/threads/so-you-want-to-have-a-trainhopping-dog.21064/
Traveling with a rat:
The Anarchist's Guide To Travel... ing with a rat | Squat the Planet - https://squattheplanet.com/threads/the-anarchists-guide-to-travel-ing-with-a-rat.35068/
Traveling with a cat:
What They Don't Tell You About Having A Road Dawg (Or Cat) | Squat the Planet - https://squattheplanet.com/threads/what-they-dont-tell-you-about-having-a-road-dawg-or-cat.26752/
How to Travel with a Cat | Squat the Planet - https://squattheplanet.com/threads/how-to-travel-with-a-cat.37366/
Edit resource button bottom
Last edited: