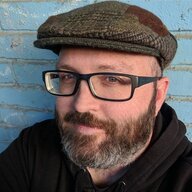 Nomadologist
Staff member
Admin
Joined

Aug 4, 2006
Messages

8,725
Current Location
Website
This is the start of the Anarchist Resources page. Hit the edit button below and add anything you think would be useful to other travelers!
It's Going Down
is a digital community center for anarchist, anti-fascist, autonomous anti-capitalist and anti-colonial movements. Our mission is to provide a resilient platform to publicize and promote revolutionary theory and action.
Crimethinc
is an anarchist book publisher and news outlet.
The Slingshot Collective
has been publishing a quarterly, independent, radical, newspaper in the East Bay since 1988. They also publish the annual
Slingshot Organizer
radical calendar planner. They are an all volunteer, non-profit, tax exempt project of the Long Haul Infoshop in Berkeley, California.
AK Press
is a worker-run collective that publishes and distributes radical books, visual and audio media, and other mind-altering material. We're small: seven people who work long hours for short money, because we believe in what we do. We're anarchists, which is reflected both in the books we provide and in the way we organize our business. Decisions at AK Press are made collectively, from what we publish, to what we distribute and how we structure our labor. All the work, from sweeping floors to answering phones, is shared. When the telemarketers call and ask, "who's in charge?" the answer is: everyone. Our goal isn't profit (although we do have to pay the rent). Our goal is supplying radical words and images to as many people as possible. The books and other media we distribute are published by independent presses, not the corporate giants. We make them widely available to help you make positive (or, hell, revolutionary) changes in the world.
25 Radical Radio Stations and Shows
- a big list of alternative radio shows from around the world.
Edit resource button bottom
Last edited: