Not like it changes anything, but we are obligated to inform you that we are using cookies - so, we just did.

Learn More.
Dismiss Notice
Hey you! Yeah, we see you there, lurking! Well, this notice is just to let you know that there's several sections of the website that are available to members only! You're missing out on a lot of stuff by not
signing up
for an account! It's free, so what have you got to lose?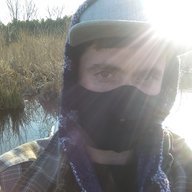 Last Activity:

May 14, 2017
Joined:

Apr 6, 2017
Messages:

5
Positive ratings received:

7
Negative ratings received:

0
Post Ratings
| | Received: | Given: |
| --- | --- | --- |
| | 6 | 7 |
| | 0 | 0 |
| | 0 | 0 |
| | 0 | 0 |
| | 1 | 2 |
| | 0 | 1 |
| | 0 | 0 |
| | 0 | 0 |
| | 0 | 0 |
| | 0 | 0 |
| | 0 | 0 |
Gender:

Male

Current Location:

Occupation:

Farm Hand / Warehouse Associate?
JeikBueno
is getting to know the place, Male,
JeikBueno was last seen:

May 14, 2017
Loading...

Loading...

About

Gender:

Male

Current Location:

Occupation:

Farm Hand / Warehouse Associate?

Favorite place:

Ciudad Juarez MEX- & Sherbrooke - QC AND THE ENTIRE STATE OF RHODE ISLAND!

Preferred method(s) of travel:

Foot, Kayak and Station Wagon

Are you traveling now?:

Planning to

Spoken Languages:

English and laughably bad Spanish

Gender Identity:

Sexual Orientation(s):

Preferred pronoun:

He / Him

Relationship status:

Single & Looking

Children:

No

Drink:

Rarely

Smoke:

Never

Drugs:

Never

Political leanings:

I ain't into Politics, all I got to say is just always try to be the best human you can be.

Skills:

I am great with heights & free-climbing, I'm decent at Photography, I am very knowledgable regarding history, I'd love to improve my technical skills though. I have some experience with Chainsaws & Tractors

Favorite curse word:

You FuckHead!

Favorite websites:

Instagram, back in the day I loved RottenEggs.com. I hate Facebook. I like this website a lot though.

Well lets see, i'm in my Mid 20s and basicly all I am certain of is that I love traveling. I've traveled solo on the road, living and traveling in my Station Wagon (May she rest in peace). I've been all over the North East. I have Woofed and lived in an Eco-Village as well. I appreciate my hosts hospitality but I still think I enjoyed traveling alone more rather than staying on some one else's homestead/farm. I am an Introverted Extrovert, I'm not the most social person. Now that my Station Wagon is dead i'm back at my folks in the Rhode Island Area. I love this state, I know it like the back of my hand and it will always have a special place in my heart.

I spent several years after high school being a drunken dumbass, then I met a beautiful mexican girl and fell in love and alternated between working my ass off in a warehouse and then using my savings to spend as much time as I could down in Mexico with her & her family. It sure ain't often that a woman finds you when your broken and leaves you when your fixed (its usually the other way around). She was an Angel if there ever was. But our lives took different paths and we ended it beautifully. I have no regrets about that.

After we broke things off I just hit the road, I probably put close to 70,000 miles in my car (and now its broke :-( I traveled all over UPSTATE NY, VT, Quebec, NH and ME. As I said I Woofed and all that but I didn't really enjoy it too much in the end.

I remain living on the straight and narrow but I don't want to call it quits and settle for the 9-5 just yet. There is still a hell of a lot left of this Continent that I want to see.

_ Some hobbies of mine are Benching Freights, Photographing and Exploring abandoned places, Reading History, Mountain Biking, Kayaking, alla that stuff. Yeah and I love heights, never got such a good rush in my life as when I first climbing to the top of the Crooke Point Bascule Bridge in Prov City, I know it sounds corny but that marked a turning point in my life.

I mainly want to learn about stealth camping and traveling by foot or on bike. Right now my man concern is figuring out a good water puriication system. I'd also like to go on a long trip in my Kayak and camp on every Island in Narragansett bay.

I'm uncomfortable in the City for the most part, when it all comes down to it I feel most at ease and at peace when I'm in the middle of no-where, not a person in sight.

- Well thats all I can think of for now, if u need to know anything else about me just ask. Stay safe fellow Nomads.

Interact

Content:

Other:

Instagram @JiekBueno

Loading...