Not like it changes anything, but we are obligated to inform you that we are using cookies - so, we just did.

Learn More.
Dismiss Notice
Hey you! Yeah, we see you there, lurking! Well, this notice is just to let you know that there's several sections of the website that are available to members only! You're missing out on a lot of stuff by not
signing up
for an account! It's free, so what have you got to lose?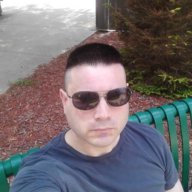 Last Activity:

Sep 5, 2017
Joined:

Jan 27, 2016
Messages:

11
Positive ratings received:

6
Negative ratings received:

0
Post Ratings
| | Received: | Given: |
| --- | --- | --- |
| | 5 | 0 |
| | 0 | 0 |
| | 0 | 0 |
| | 0 | 0 |
| | 0 | 0 |
| | 0 | 0 |
| | 1 | 0 |
| | 0 | 0 |
| | 0 | 0 |
| | 0 | 0 |
| | 0 | 0 |
Gender:

Male

Occupation:

Nomad
BuiltForComfortNotSpeed
is getting to know the place, Male,
BuiltForComfortNotSpeed was last seen:

Sep 5, 2017
Loading...

Loading...

About

Gender:

Male

Occupation:

Nomad

Hometown:

Connecticut

Favorite place:

not found yet

Preferred method(s) of travel:

train car bus walk bicycle

Are you traveling now?:

Half and half

Spoken Languages:

English

Gender Identity:

Sexual Orientation(s):

Relationship status:

Single

Children:

No

Pets:

No

Drink:

Occasionally

Smoke:

Never

Drugs:

Never

Political leanings:

F The Man

Skills:

Hypnotist, Massage Therapist, Bartender, World Traveler

Favorite websites:

this one of course
cheaprvliving.com

I am formerly known as thevagabondmonroe on digihitch. I recently came across this website and found out that digihitch no longer exists. I have been traveling and working around the U.S. for the last thirteen years. I have lived and traveled in various countries.


I am nomadic to the core. I am a firm believer in alternative housing methods and in homesteading. I am not able to relate to those who choose a life of self imposed misery, deceit and corruption. Your life has been taken from you. Your wealth has been taken from you. Your freedom has been taken from you; and for what?


All my life I believed I was born in the wrong century. If I lived 100 or more years ago, I would have made my livelihood traveling the world seeking out fortune and unexplored parts of the world. I would have sailed the seven seas and I would have walked across continents. I definitely would have traveled just to experience the food in foreign lands...lol


I became officially homeless in 2002 after a major downsizing at the corporation where I worked. If you want to get technical, I have been homeless since 1989 when I left the military. There are those of us who are not visible to others who have lived this type of nomadic existence but do not make our presence known on the internet. You must put yourself out there and live the existence you say you want for yourself in order to find us. Believe me when I tell you that there are more people who have either had this experience or are living this way of life than you can count.


I will no longer be trapped by the illusion of work, pay bills and survive while life passes me by. No longer will I break down my body just to feed, clothe and house myself. The cost of living is ridiculously high and I will continually find ways to circumvent the societal norm. My current circumstance reinforces my outlook on life, only this time I am better prepared.


I believe we all go through the same phase of invulnerability when we are young. We do no listen to experience because we have no reference point of experience to draw upon. We do not worry ourselves about retirement because we don't understand the concept and we cannot see ourselves at that point. We do not save because we are not taught the value of the practice. We do not buy houses because we can't see ourselves stuck in one place for an eternity at the risk of losing it all because we become sick or there is no one to take care of us.


Everything is out of control and we allowed it to happen. I support anyone who has learned to see past the mirage. Your life is yours to live on your terms as long as you hurt no one.


I have proven time and again that anyone can save money, live below their means, eat and have enough left over to travel to their heart's content. Work is available everywhere if you are willing to look and relocate for it. Everywhere I go, the locals know who is hiring. They know the most affordable places to live and how to get around. What confuses me is that I see the same questions being asked online of people who are not in the know.


You must be willing to do what is necessary in order to have what you say you want. You must not rely on others for your good or bad fortune. Your destiny is your own. Your passions are your own. Your memories are your own. Once you understand this and take action, your path will become clearer.


In two weeks I will find myself on the road again. My dilemma isn't where do I go to next in order to survive. This is not the correct mindset. I am overwhelmed by the possibilities of where to go and what to do next. It's like looking at a six page menu. What do I want to eat and what category do I choose from? Everything looks good but what am I really in the mood for? The hardest part is choosing a starting point which will depend on what you want out of your experience.


My handle comes from a t shirt my recently deceased father used to wear. A black t shirt with white lettering that simply said "Built for Comfort not Speed". I liked it even when I was younger not appreciating what it really means to me. I am built for comfort and pleasure and to experience the joys of this world. I am not build to be rushed through life at someone else's pace which is being set for me. We whistle to our own tune or the beat of our own drum. It's all the same. Only the destination is different.


I find myself on a new adventure and again I am alone. In my travels I have not been able to find someone of a like mind who is not a drug addict, an alcoholic, or a felon who can not get hired so we may share a journey together. The benefits of two or more people traveling and working can be both wonderful and prosperous. I have nothing against busking or the flying a sign, but when you can go anywhere and get a temporary job or a permanent job and save for your next adventure or make that part of your adventure, life takes on a new meaning.


I strive for minimalism. I simply want peace and safety. This life is stressful. Do not let anyone tell you different. Any way of life is stressful. There are just different stressors and triggers for each lifestyle.


I have a game plan and I would love to find those who would like to share in the experience. My preferred adventure would be to live in a van or RV and travel for seasonal work that I know is there and make enough to only work several months a year. This opportunity allows me to save, go where I want to go and leave when I want to leave. If there is anyone who has savings and can provide a Class C RV or a large van and wants to do this with me then let me know. This method allows for the best adventure and work opportunity. I would even like to do a natural hot springs tour and free camp two weeks in the same spot before you have to move down the road. The circuits for this are endless.


I also would like to either thru hike or hike circuits on the Appalachian Trail. Again, it is best to do this with one or more people and the experience is one of a kind.


A third possibility is bicycle touring and camping. This is a way to see this country from a view other than the interstate. To be able to stop in small towns or guerilla camp along a river or near the beach and just relax, is my cup of tea.


Whether rubber tramping or bicycle camping, I simply would like to sleep under the stars or near water or a field and take in the peacefulness of each place. I want to be able to walk barefoot and ground myself with the earth and not worry about getting ticketed for some stupid reason. There are too many wonders to list. While these experiences can take your breath away, they are no substitute for being with others who want a similar experience and being in that moment of realization where no words need be spoken.


My wish is for everyone to find what they are looking for and be safe in their journey. Along the way, remember to be happy and grateful that you are here and show kindness whenever possible because people seem to have forgotten what that is.

Loading...